Adding an Advance Account
You should go to the Advance Accounts menu and say Add New Advance Account. You have to search for the name of the person you want to add, then when you click on the person's name, an advance account will be created and the Advance Account Information menu of the advance account card will open. From this screen, you can change the account number and select the currency you want to create an advance account in.
From the Advance Account Movements menu, you can access all the advance movements individually or according to the exchange rates.
Add Payment
You can credit or debit the account by clicking Add New Payment. You can add new payments from here, or you can save your payments as transfers from bank and cash register applications.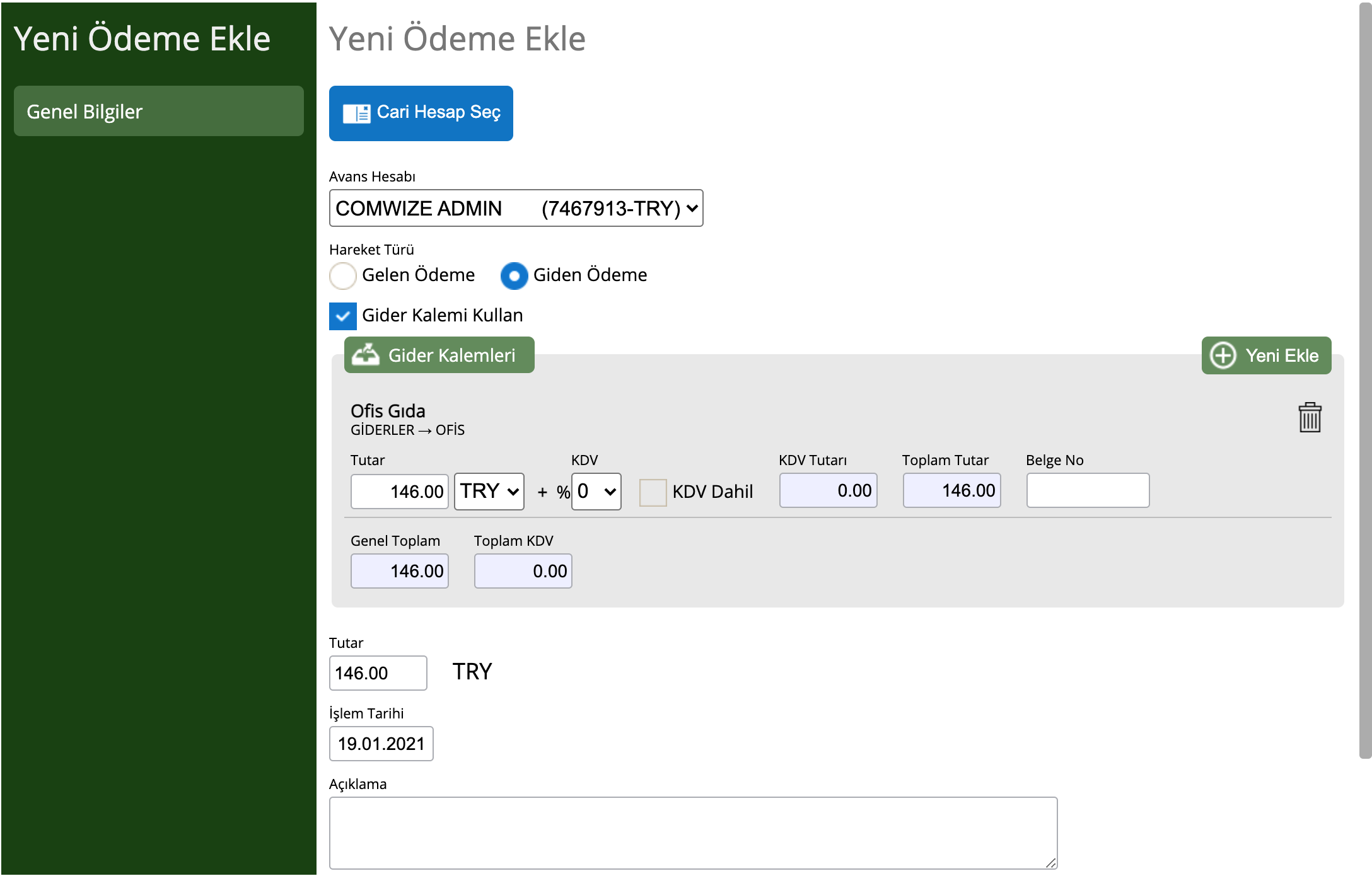 With the Advance Transfer transaction, you can transfer money between accounts in different currencies.
For the refund of the advance received, the registration is made by clicking on the Advance Return Transfer button and selecting the returned destination.
You can list the records of the advance account according to daily, weekly, monthly and annual periods. You can access the transaction records between certain dates by using the filter field in the upper right.




If you wish, you can delete or deactivate the advance account. You can access deleted or deactivated accounts from the relevant menus.