By coming to the New Barcodes menu;
1. You can add a barcode manually on the Add New Barcode button.
2. You can upload with excel in accordance with the sample file format specified from the Upload with Excel button.
3. From the Create Batch button, you can create any number of batch barcodes according to the prefix you specify according to the EAN-13 and EAN-8 types.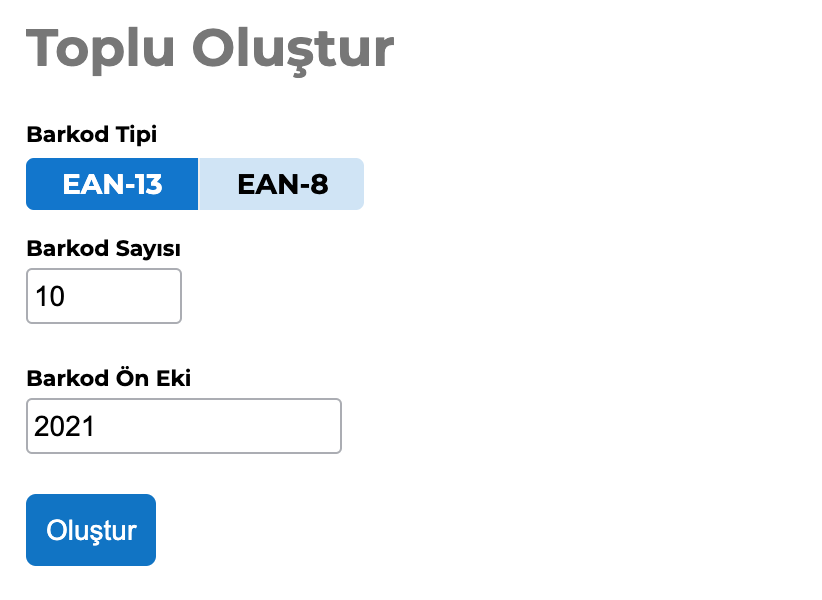 To assign the barcode you defined to the product;
You can assign a random barcode in the barcode column by coming to the Sub-Products menu of the product detail, or you can select the barcode you want to assign from the list.




To assign the barcode you defined to the shelf address;
Warehouse Inventory application - After entering the relevant warehouse details by going to the Warehouse Definitions menu, you should come to the Shelf Addresses menu. You must click on the cell you want to assign a barcode to and write the barcode number in the barcode field.