Issued Bonds
Issued Bonds: If the company issues Bonds to its supplier, a bond is recorded from the given bond.
Bond Movements: Past Bonds are also arranged from Bonds movements.
After adding a new bond, you can make your payment, protest withdrawal or refund process from the relevant bond.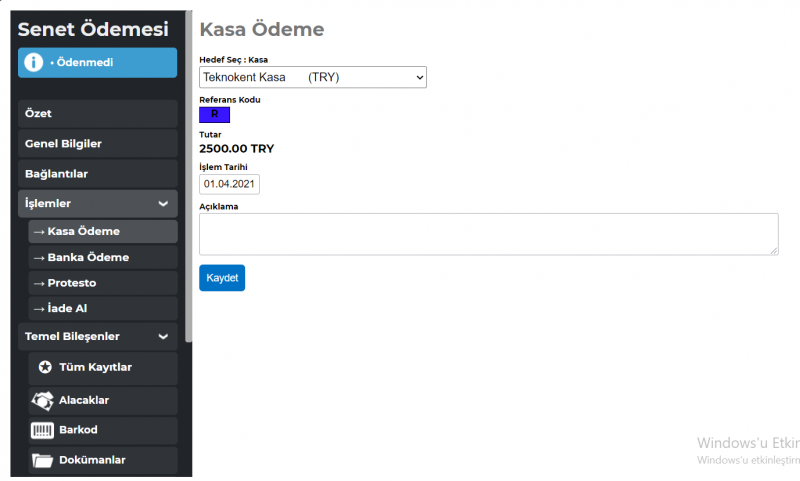 Bonds Received
Bonds: Used for purchased Bonds. The bonds can be collected from the bank or endorsed to the supplier.
When you enter one of the relevant safes for the newly received bond, you can click Add New Bond and enter the bond information you have received.
Analysis
General Bond Analysis: It allows you to analyze your bonds on a daily, weekly, monthly and yearly basis. While completing your analysis, you can sort by operation date or due date. You can filter your bonds as you wish.