When you come to the menu of the commission type you want to add (income/expense) and click the Add New Commission button, from the page that opens;
If the Customer/Supplier, category selection, title entry, term is desired to be used, the Term box is ticked and the date entry, price and currency are specified and a description is entered if desired.
If the payment has been received or the payment has been made for the record to be entered, the registration is completed by marking the payment in the status field.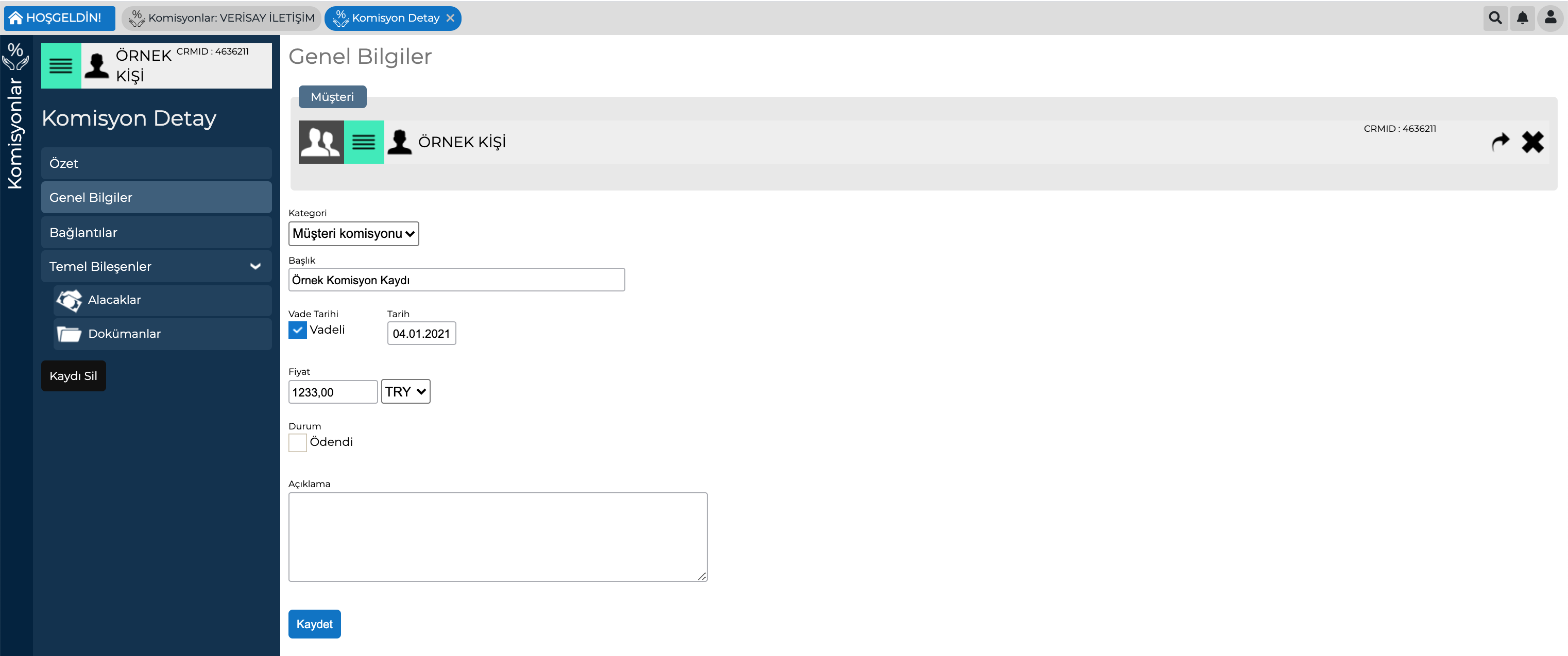 You can access the summary of the record from the Summary menu, edit the data from the General Information menu, add a link from the Links menu, and add a record via the Basic Components you use. You can delete the record with the Delete Record button.





By coming to the filter area of the Commissions list page, you can list the records according to the payment status and the date range you specify, and make adjustments to the records.
You can list the commission record summaries and access the registration details by clicking on the customer whose records you want to access from the Customers list page.



You can mark the payment status as paid in bulk from the Transactions menu at the top by checking the boxes at the beginning of the commission records whose payment status is unpaid.