Content is the application in which all the text and images that will be published on the website or mobile application are added.
All Content: This is the area where all the content you have created is listed. With the help of the filter on the top right, you can filter by group & category, and you can adjust the sorting style as ascending or descending according to the options presented. It doesn't matter if it's on/off.
Groups & Categories: In terms of ease of management of your content and due to the structure of websites, groups & categories are used in the content.
For example, under the corporate menu, there may be sub-menus of our mission, vision, board of directors. It may be requested to list the members within the board of directors. Groups & categories are used for these contents, which are breakdowns of each other.
You can add new content from all content, or you can add content by clicking on the category you want to add.
The title you enter on the new content adding screen will be the title that appears on the site.
In which order you want the content to appear, you can assign a sequence number and specify the publishing status. After the registration process, you can add texts according to the languages used from the Content Text menu that will open on the left.
You can add the image(s) you want to add to the content from the Linked Files menu.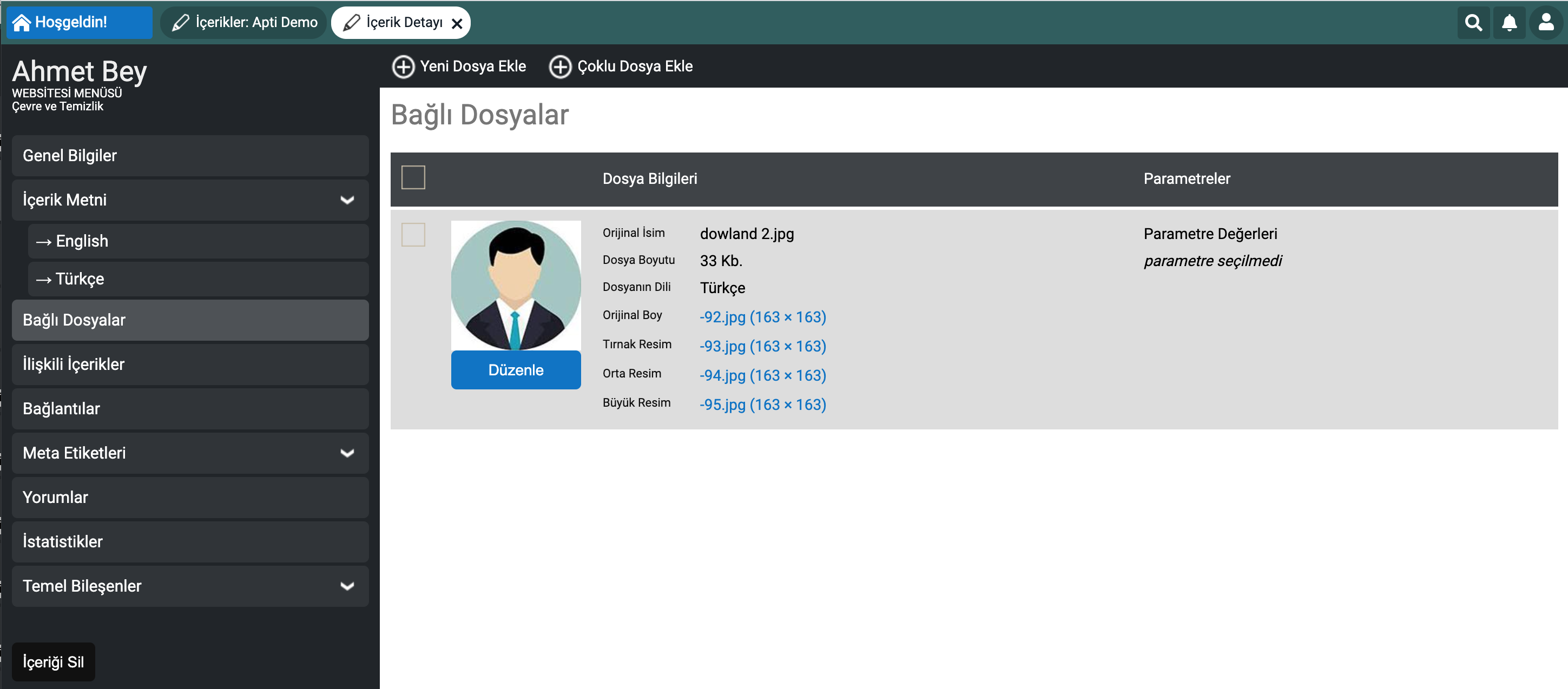 Other options offered; Fields such as parameters, linked file parameters are determined according to the needs arising while your website is being built.