After clicking the Add New Customer button, you must fill in the company/person information on the page that opens and click the Search Company button.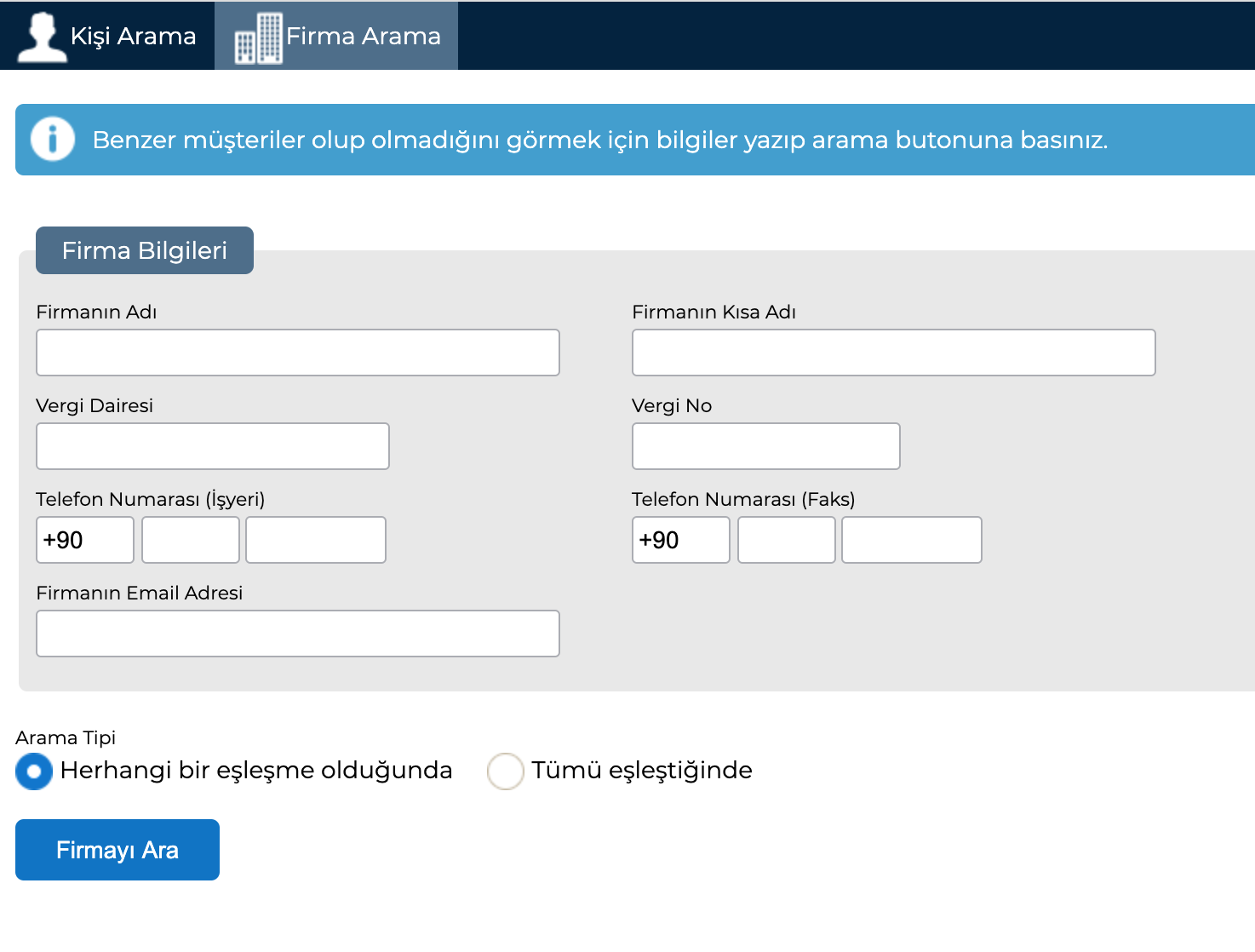 If there is a similar record according to your search type selection, it will be listed and prevent you from making duplicate entries. If there is no similar record, you can continue the registration by clicking the Add Customer button. The features and fixed fields you use on the opened page will be located in the left menu. You can enter the data you want through the menus.
In order to list your customers according to the criteria you have determined, you can use the filter field in the upper right corner of the customer list page and save as excel.

NOTE: A current account is not opened for the customer you have created. You need to add a current account definition from the customer card or Current application.