From the page that opens when you go to the Current/Demand Payables menu and click the New Debt Record button;
You can complete the registration by specifying customer selection, category selection, subject and amount.
For term payables, you must specify a due date.
Branch, product, expense item, delay compensation rate and start date selections are optional.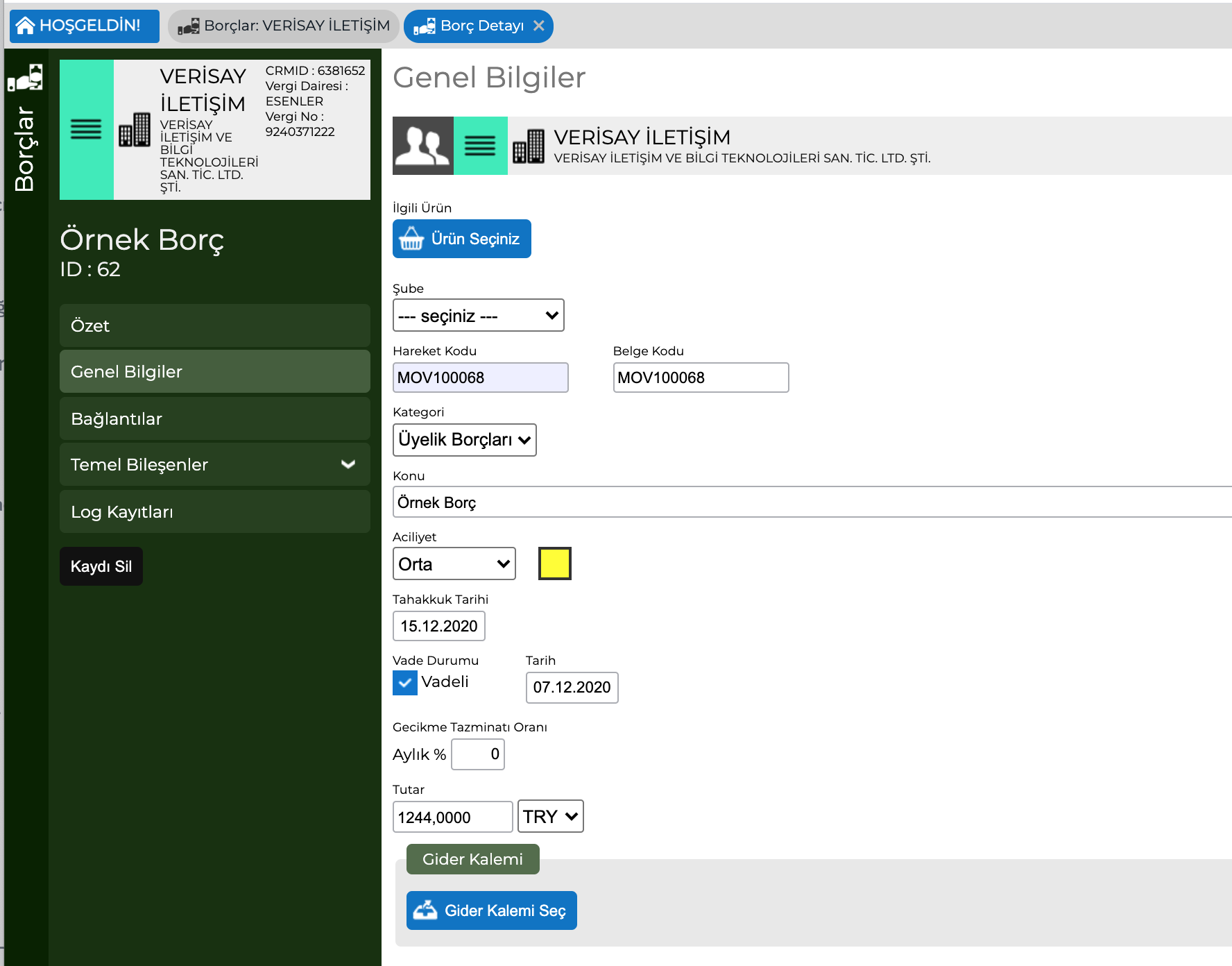 After the first registration, you can access the summary from the menu on the left, make changes from general information, add a record to the link and basic components, and access the transaction history of the record.
You can change the payment status from the Transactions menu at the top and transfer it to the invoice or current account.
You can list according to the criteria presented in the filter field on the upper right of the debts list page, and save the records as excel.

You can mark the records as paid, accrue unrealized records, transfer them to the concubine or transfer them to the invoice/proforma from the transactions menu in the date band.