All Invoices: All incoming and outgoing invoices are listed.
Receive e-Invoices from Revenue Administration: In order to record your incoming invoices on the intranet, you should check the invoices received from this field. When you click on this menu, all invoices in the GİB are saved in the e-invoice application. By going to the e-invoice detail, you can transfer the items to the invoice application by selecting the product/expenditure provisions on the intranet in the invoices.
Incoming Invoices: All pending, accepted and rejected invoices are listed. You can also access the records from the relevant menus.
Outgoing Invoices: All invoices pending, draft, sent, rejected and deleted are listed.
Pending: Refers to invoices that have not been processed yet, transferred from the invoice application to the e-invoice application.
Draft: Refers to invoices that have been transferred to the izbiz portal without sending an invoice.
Analysis
Series Analysis: Numbers that are in the series but do not have an invoice are listed
Invoice Analysis: Invoices on Izibiz but not on Entranet and invoices on Entranet but not on Izibiz are listed.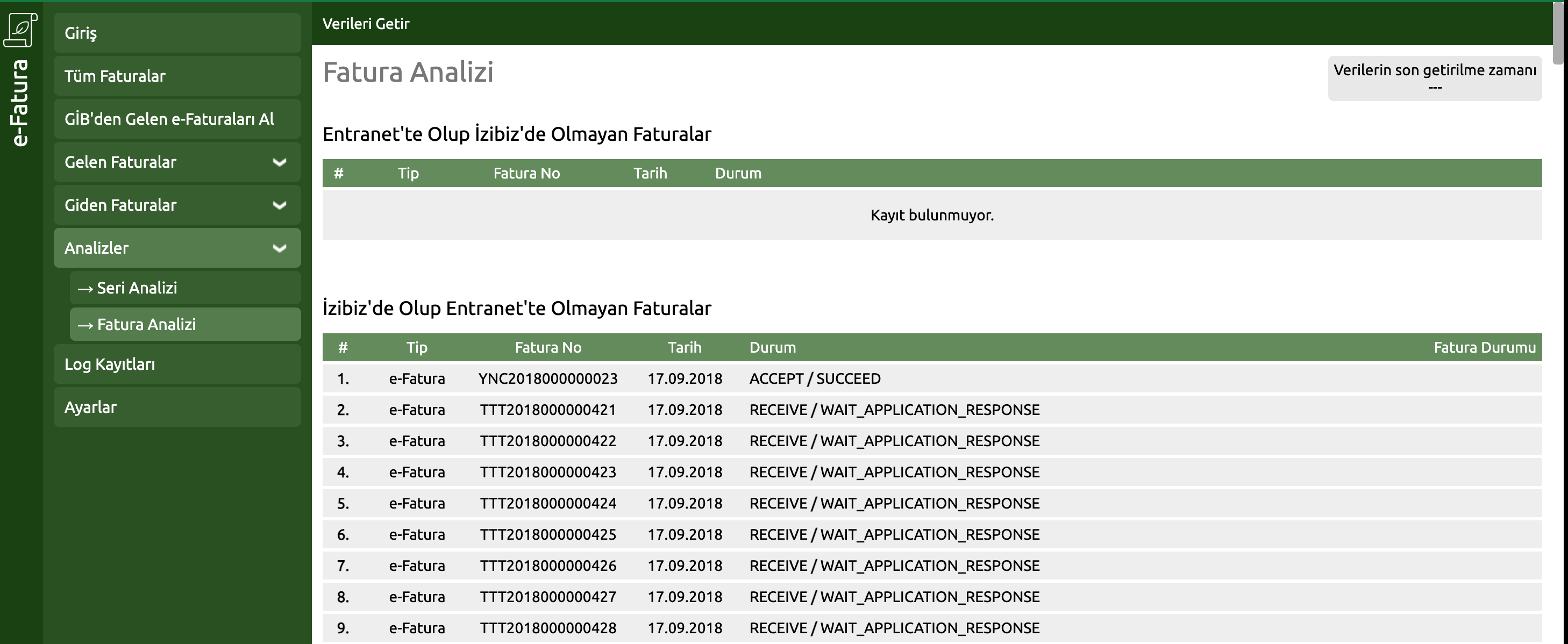 Log Records: Records are listed according to the successful or unsuccessful status of sent invoices. For unsuccessful cases, the cause of the error is indicated.