Via the Entranet Support application; You can let us know if there is a request for development, work on your project and an error you have encountered.
About the Operation of the System;
The records you have entered through the Entranet Support application are uploaded to our system as soon as you enter them. After the records are analyzed by our friends in charge of customer relations, they are transferred to our R&D team and added to the working calendars.
Creating a record;
After entering the registration title, category and description, you can add a forum message from the left menu, and add supporting and explanatory documents to your request.
You can follow the work done through the activities menu. You are informed about the work done by adding a forum message, and if you have a registered e-mail address, it is also shared by e-mail.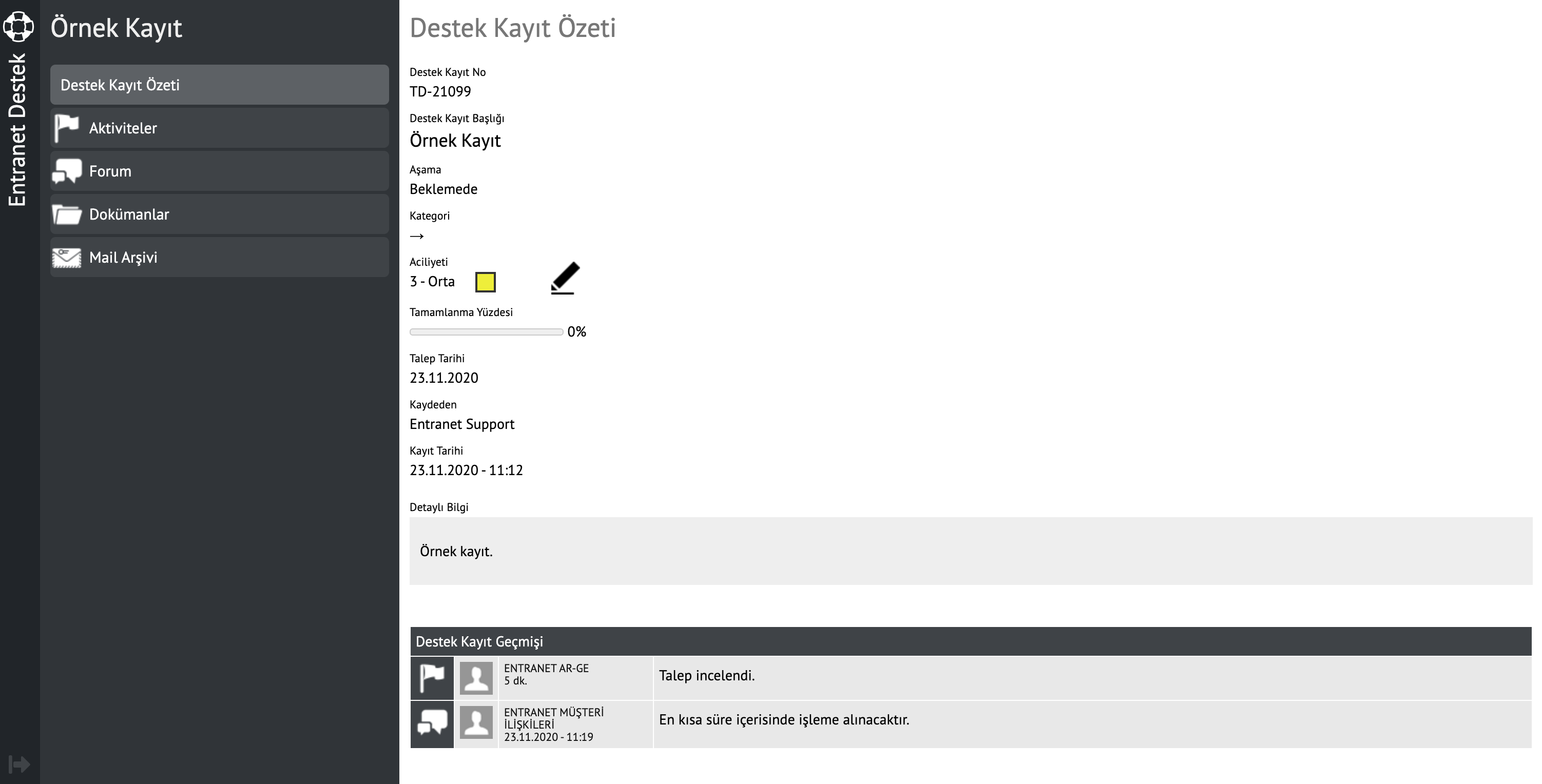 From the application login screen, you can track the status of the record you have created with us, and you can access your previously processed and completed records from the Closed Support Records menu.