Before entering the inventory, you must create the group & category structure from the group & category field on the left menu of the application home screen.
E.g; You can register company phones by opening an electronic group, a phone category.
Settlements: If you have added a settlement definition from the Organization Chart application settings – settlements menu, settlements will be located in the left menu on the application login screen. You can perform and track your inventory definitions according to the settlements.
Inventory Log
You must fill in the information on the page that opens, by clicking the All Inventory menu or the category you want to add a record to, and clicking the Add New Inventory button. When you click the save button after filling in the information, you can enter the purchase information from the left menu, and inhart fixtures from the person inventory menu. If there is a linked inventory, you can add, enter parameters and linked files from the Linked Inventory menu.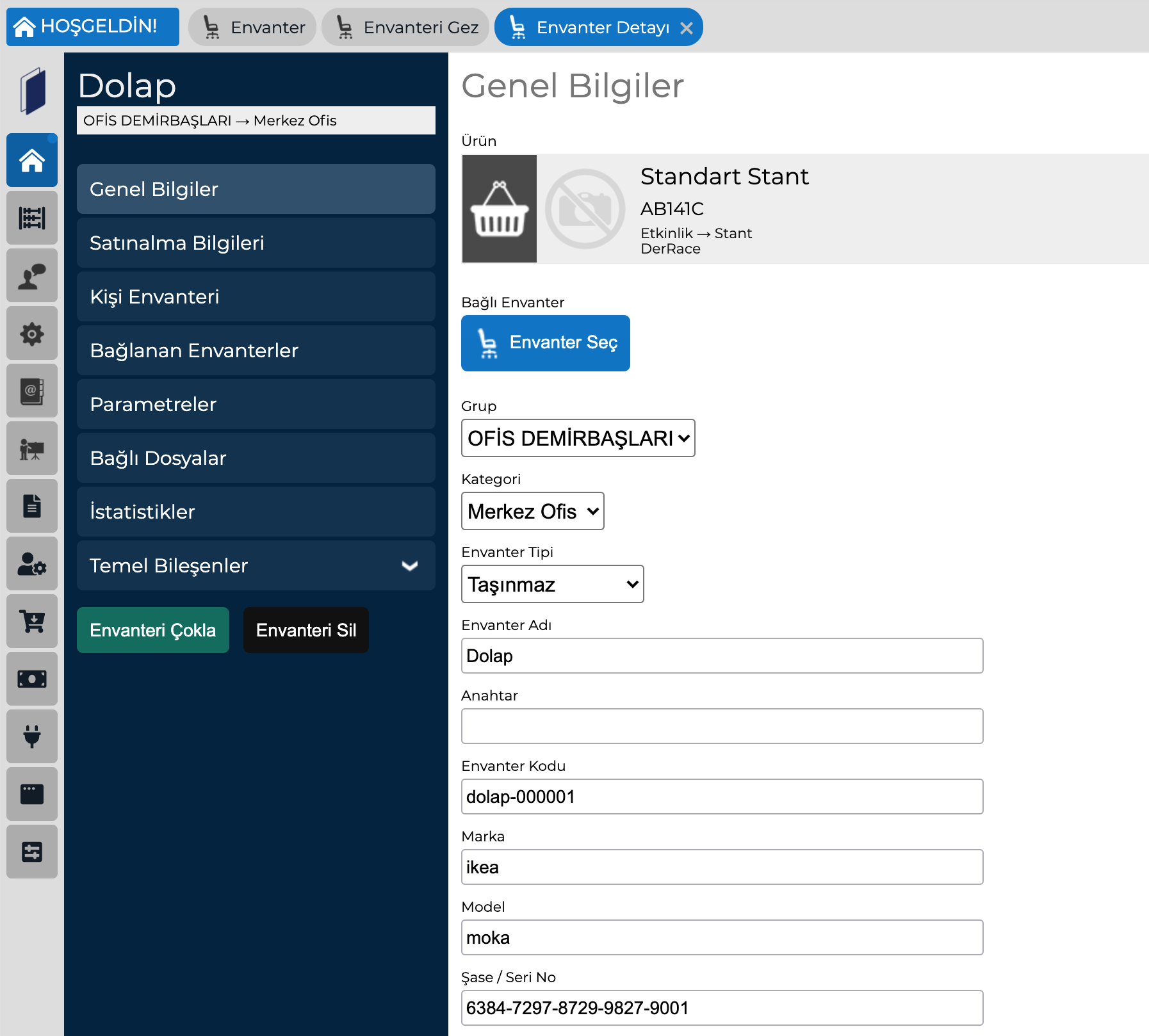 You can disable the inventory from the General Information menu status area or delete it under the left menu.
You can create multiple records for the same type of fixtures by clicking the Multiple Inventory button.
When you receive the fixture from a staff member; When you go to the inventory detail person inventory menu and click on the name of the personnel, when you remove the active mark from the status field on the page that opens, the delivery information field will open. From this screen, you can enter the delivery date and delivery status and complete the registration.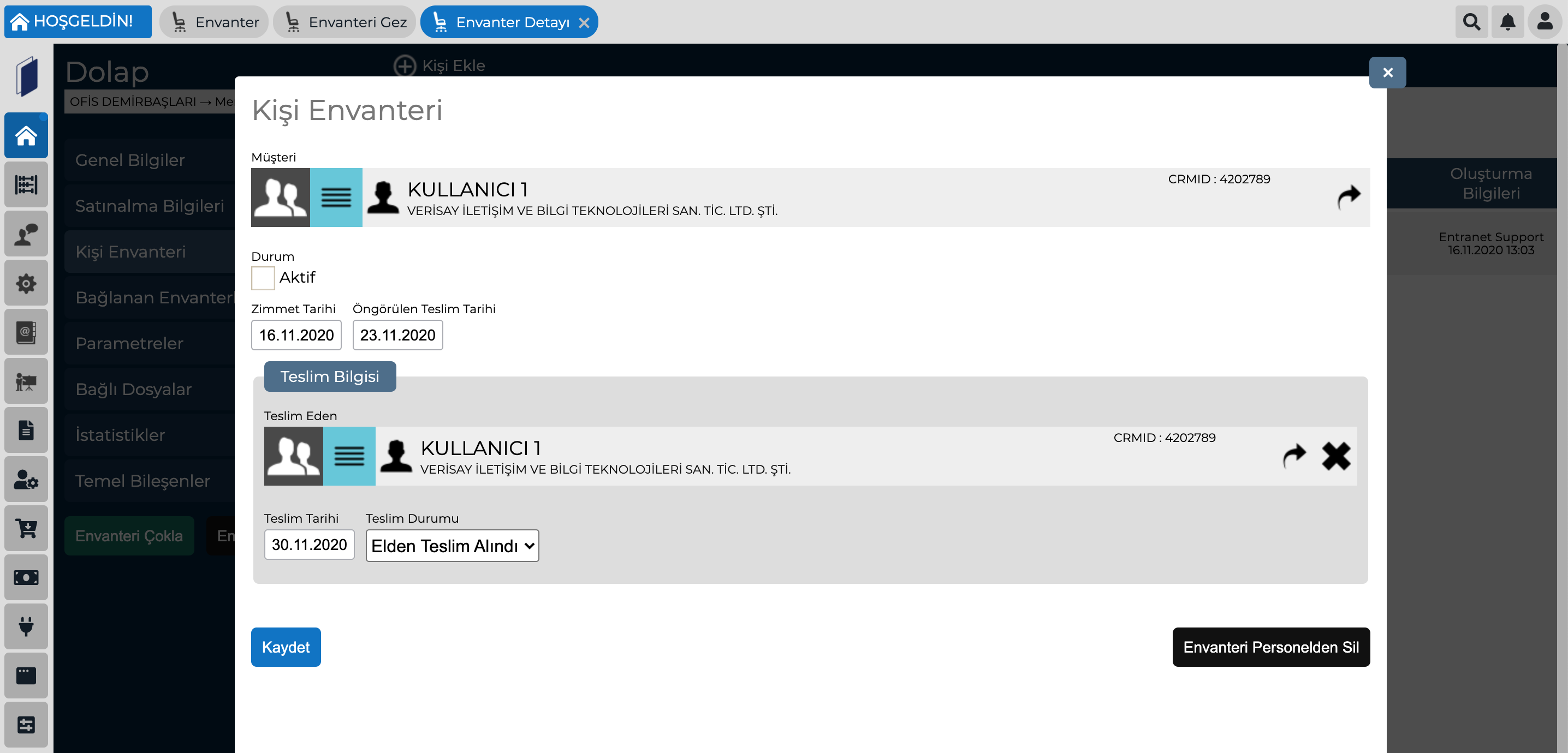 Deleted Inventory: You can list deleted inventories.
Passive Inventory: You can list the inventories that you have passively taken.
You can choose the sorting method for the inventory listing by coming to the filter field (the icon at the top right) from the All Inventory or related category screen, or you can get the list of your inventories in excel.