1. Adding a Newsletter
The first thing you need to do to add a newsletter is; You should come to the Templates menu and add a new template.
From the page where you click the Add New Template button on the page; After entering the title and serial number, the first step of the registration is completed. You must enter the text you want to send by clicking on the Template Text on the left menu. If there is an image you want to add, you can upload it from the Linked Files menu.
To add the image you added to the text; You should click on the linked files icon in the template text area.



You can resize the image you add. You can check how the template you prepared looks from the preview menu.

2. Newsletter Submission
The newsletter you have prepared is sent via the Bulk E-mail application.
You should open the Bulk E-mail application and click the Add New Bulk E-mail button on the Bulk E-mail List menu. From the opened page;
After selecting the subject (the title to be shown in the e-mail), the account to be sent and the e-mail, the E-mail Text Type Newsletters are selected and the newsletter to be sent is clicked. When the Add from List option is clicked on the Recipients menu in the Operation area, Add Newsletter subscribers is marked and called Add to Recipients. If you wish, you can add recipients from Customers, Lists and Excel. After the recipients are added, they come to the Summary menu and the Status is taken to In progress. You will be sent to the Delivery Process menu. Here you can start and track Delivery.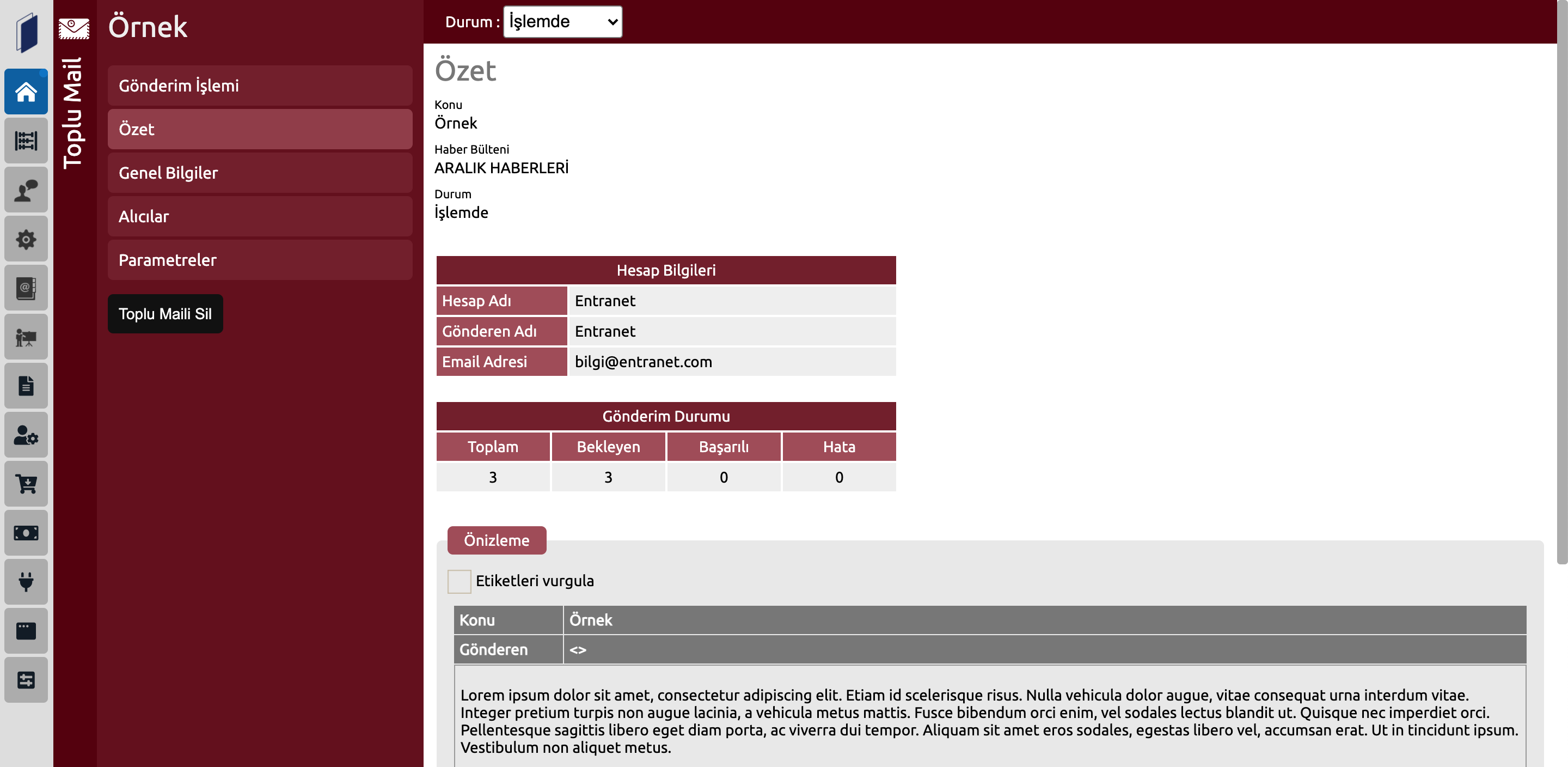 Note: You can use the Message Basket application or the Bulk E-mail application documents to add a e-mail account.