With the Notes application; people can keep your notes, you can create joint notes within the company and you can share the personal notes you create with other staff.
You can complete the registration by entering a title and description by adding a new note, and if you wish, you can add a document for the note you added.
You can view the documents you added in the note detail, access the last 10 updates on the note, and reach the people to whom the note was shared.
You can use the Notes application independently, or you can also benefit from the relevant application records by marking the settings - basic components of the other applications you use.
E.g; You can enter notes to the meeting recording by ticking the Notes application from the Meetings application core components.
You can access all notes entered for other application records from the Linked Notes menu on an application basis.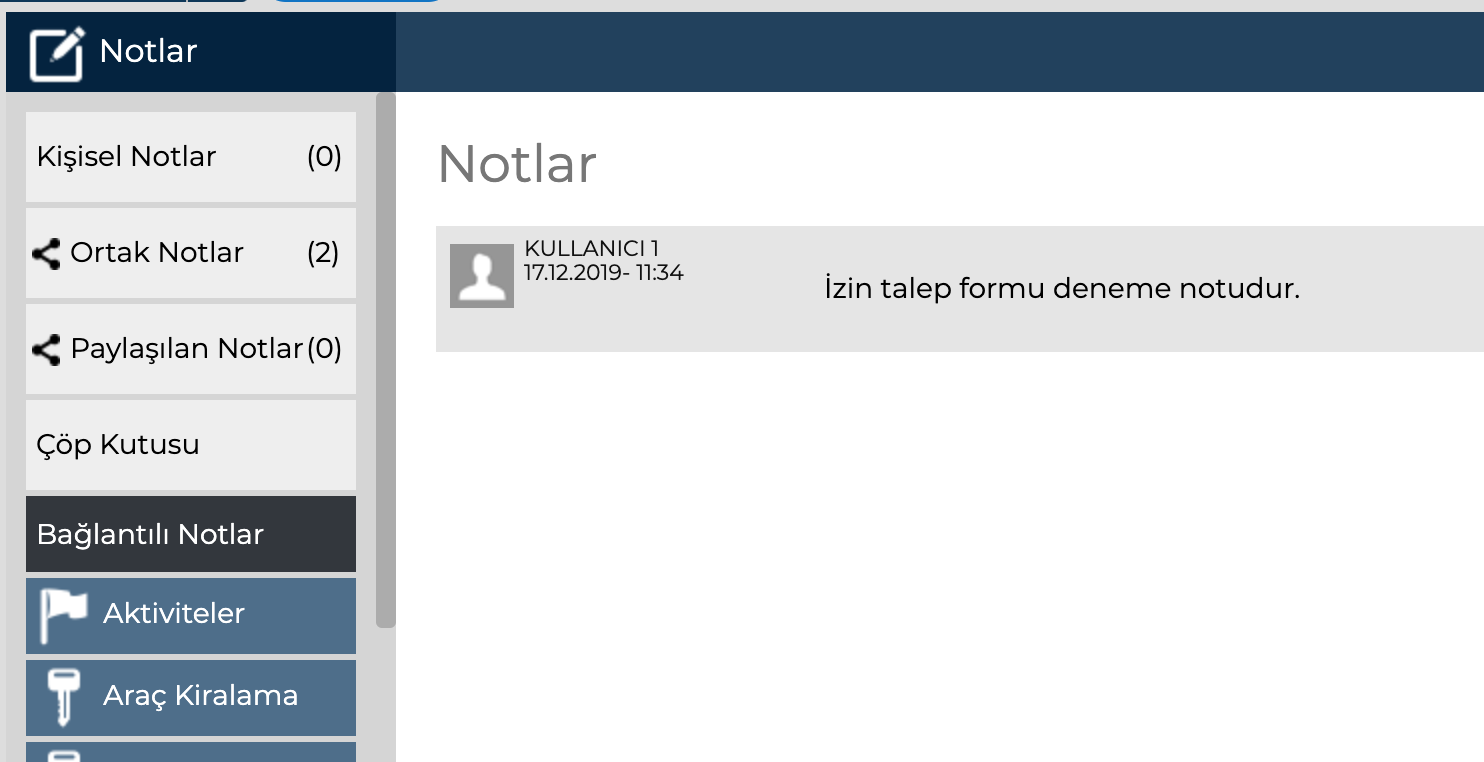 If you wish, you can add folders for your notes and make folder-based recordings.