You can manage the photos and albums you want to publish on your website through this application.
You should set up the structure in a way that you can easily manage your photos from the group & categories menu on the application login screen.
E.g ;
Group: Photos
Category: May be Outdoor Shots.
When you add the group and category, you can add single/multiple photos to the relevant category, or you can add a new album if you want to collect the photos in a single album.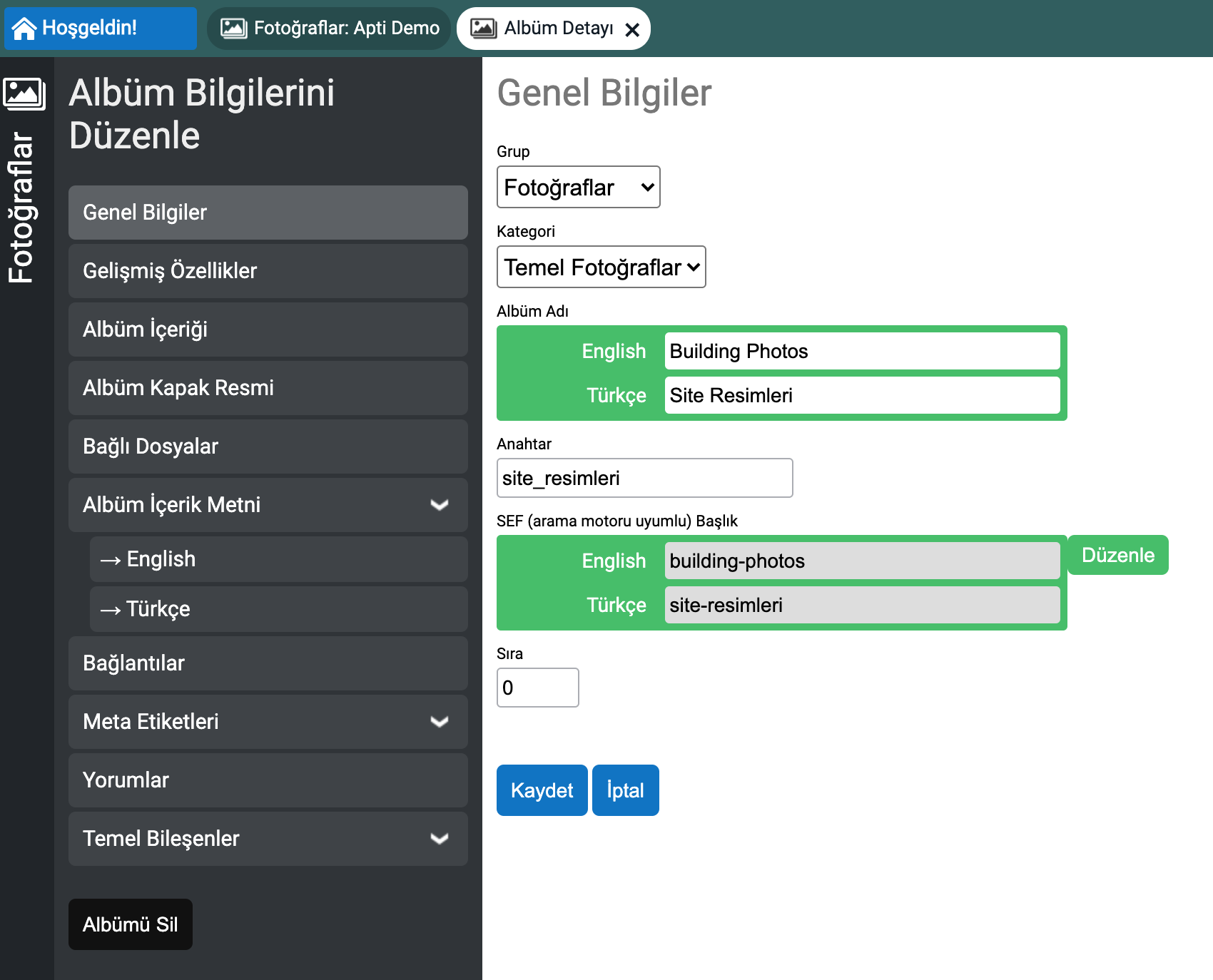 The "Album Name" you use in the album detail is the name that will also appear on the website. If you are using a multilingual structure, you can enter equivalents in other languages.
Album Content: You can upload the images you want to publish on the site via this menu.
Album Cover Art: You can upload the image you have determined for the album from this menu. This image you choose will also be displayed on the website along with the album name.
Album Content Text: You can use this menu to enter the description text for the album.