You should come to the price list menu you want to add (Buy-Sell) and click the Add New Price List button. From the page that opens, you must enter the List Name, currency, country selection, vat, brand, list date. For active use of the list, you must tick the valid list box.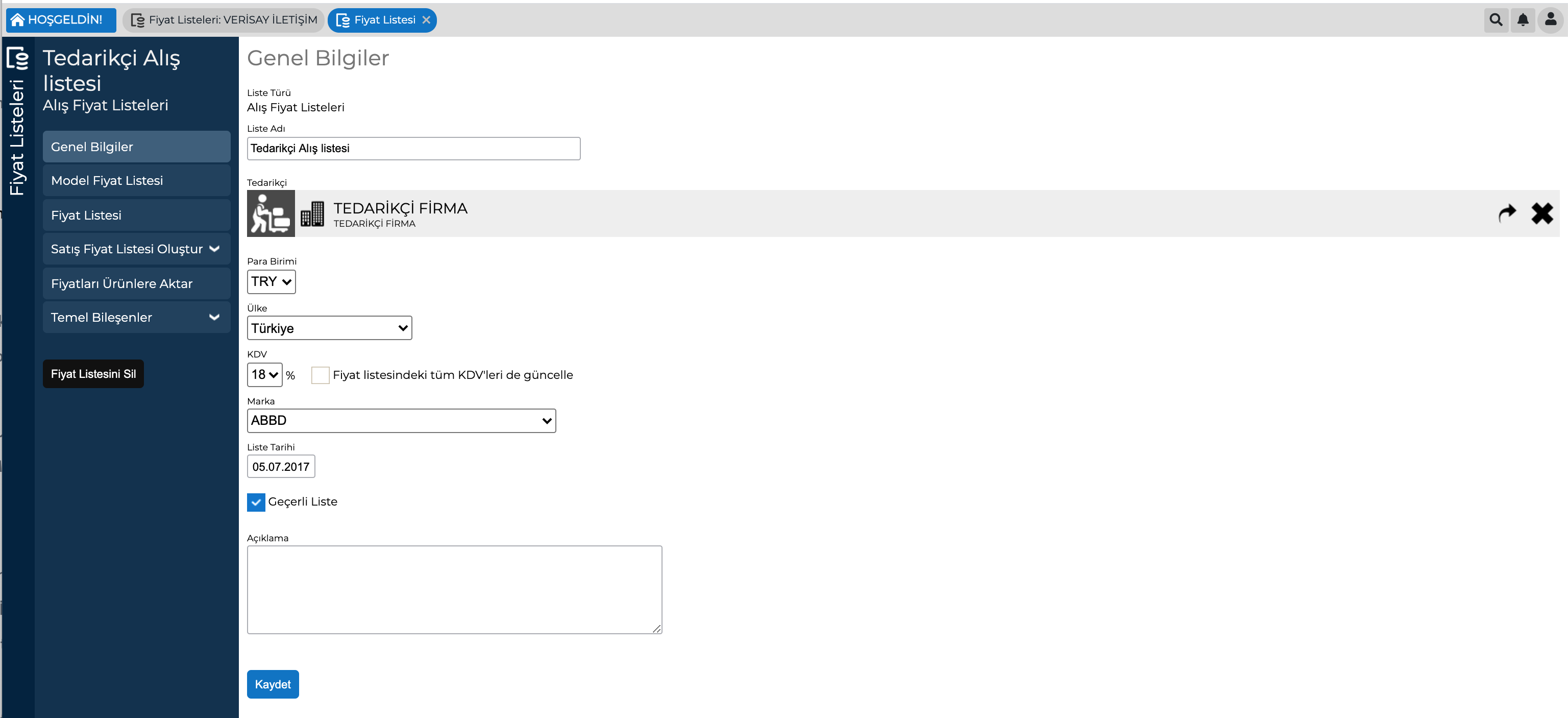 Note: You can choose a supplier if it is a purchase price list, and a business partner if it is a sales price list.
You can add products to the list manually or collectively by coming to the Price List menu from the first stage of the registration.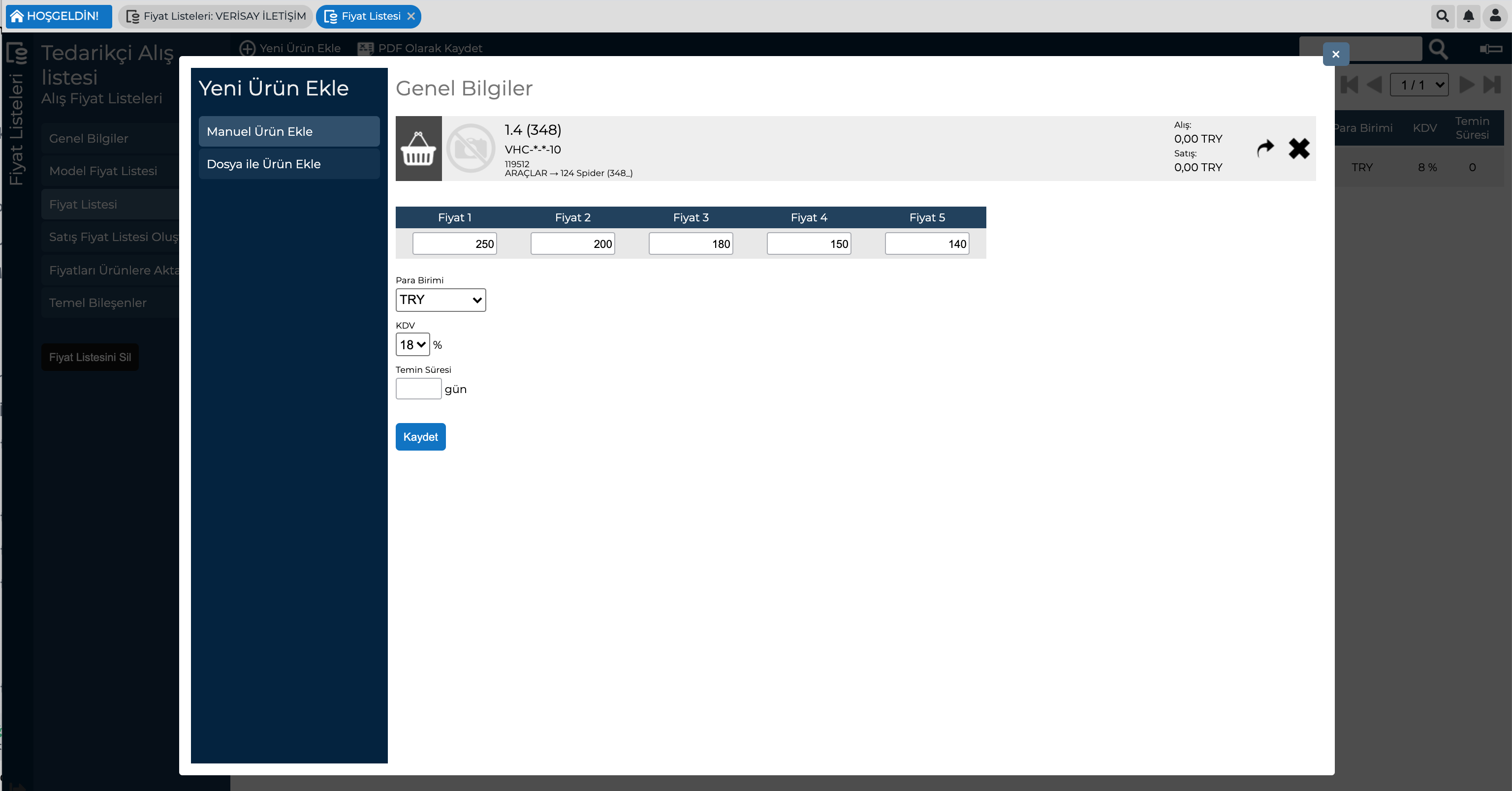 If the feature is active, you can also create model price lists from the Model Price List menu.
You can update the prices of the products with the prices you set in the list via the Transfer Prices to Products menu.