You should go to the Active Users menu and click the "Add New User" button. Active Personnel who do not have users will be listed on the page that opens. You can choose one from the list, if not, you can add a new personnel record. You can create a user for your staff as well as for your customers. You can advance the registration by clicking the Select from Customers button.
When you select the personnel or customer you want to create a user for, the page that opens will ask you to fill in the user name, password and contact information and the active/passive status of the license. If the contact information is already available on the personnel or customer card, this field will be filled in automatically.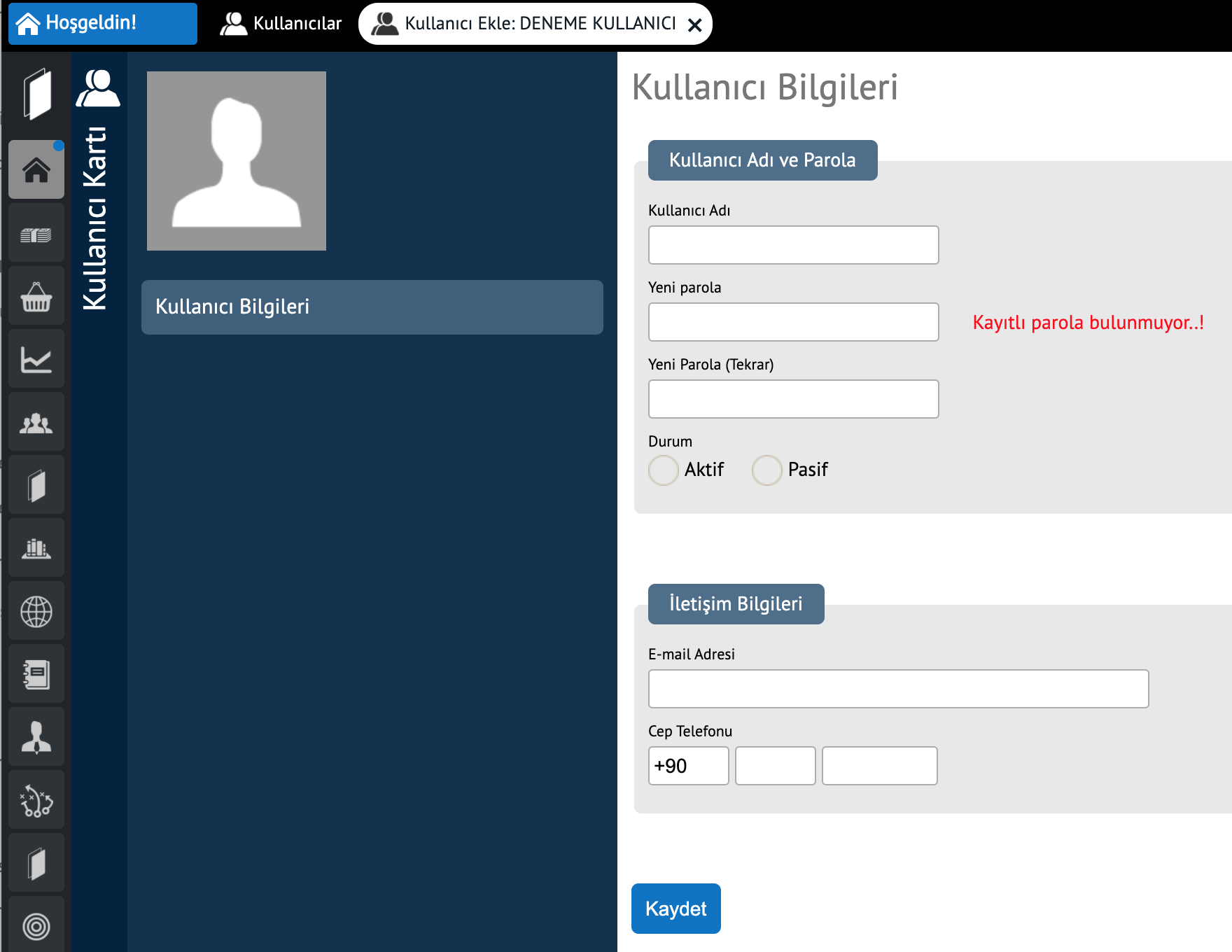 When the user name, password, contact information and status are marked as active, the user will be opened and new menus will be added under the User information menu.
When the user is opened, there is no access authorization to any application. If you wish, you can assign from defined roles or add authorization from the authorizations menu.
Authorizations
You can edit the access rights to the applications here. Various authorizations are listed under the application title.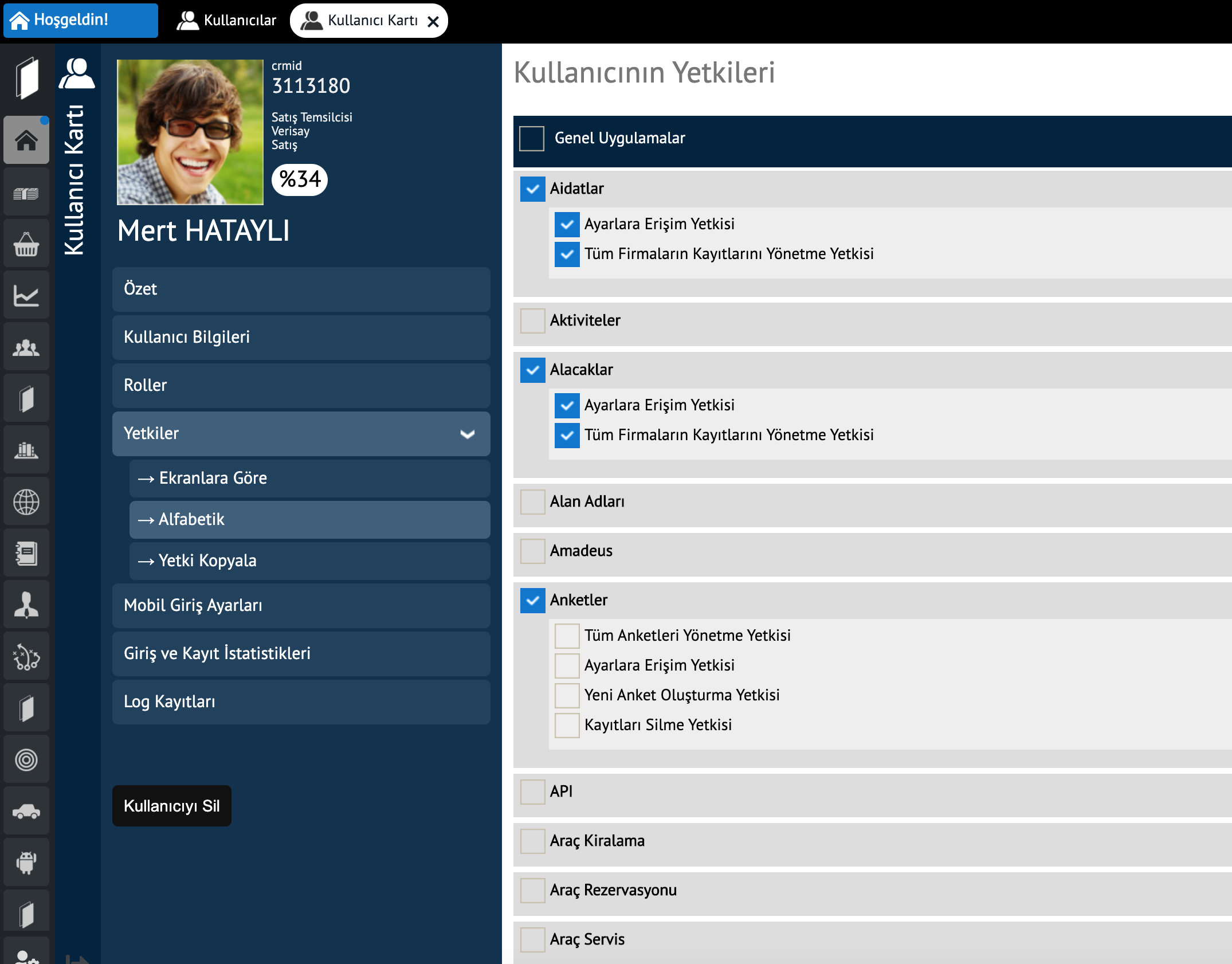 E.g;
For the Tasks app,
When the Authorization to See All Tasks is checked, all users can see their tasks. It refers to being able to access and make changes to stage, status, category and other configurations for tasks.
By Screens: Applications are grouped and listed according to the screens you have created.
Alphabetical: Installed apps are listed alphabetically.
Copy Authorization: You can use this feature if you want the privileges of the new user you created to be the same as an existing user. When you select the user to which the authorizations will be copied, the newly opened user authorizations will be the same as the selected user.
Mobile Login Settings: If the user is allowed to log in from the mobile application, "Mobile application can be used" is marked. When marking is done, mobile key will be created. The user will use this mobile key for one time only to log in from the mobile.
Login and Registration Statistics: You can find who created the user and when, which user made the last change from the user information or authorization, the last login date of the user (the moment he logged into the intranet), and the last online date (the last time he was found) and the ip address he was connected to. .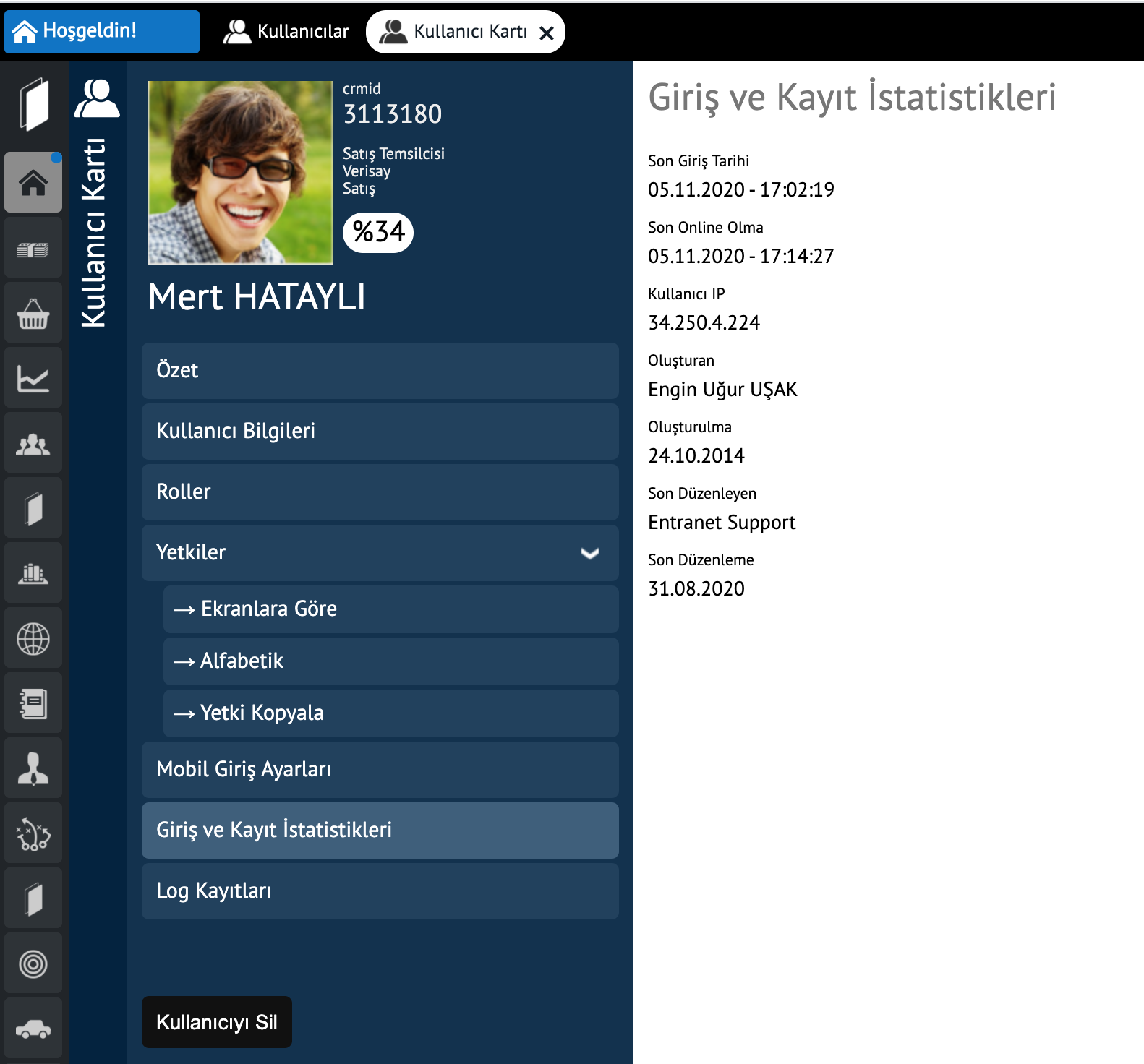 Log Records: You can find the date and time information on which record the user has done, and you can examine the relevant record.