To add a service record; You should click on the service type you want to add and click on the Add New Service Record button. From the page that opens, the service company selection, vehicle selection, service type and service operations are selected, the last km counter is entered and the registration is completed.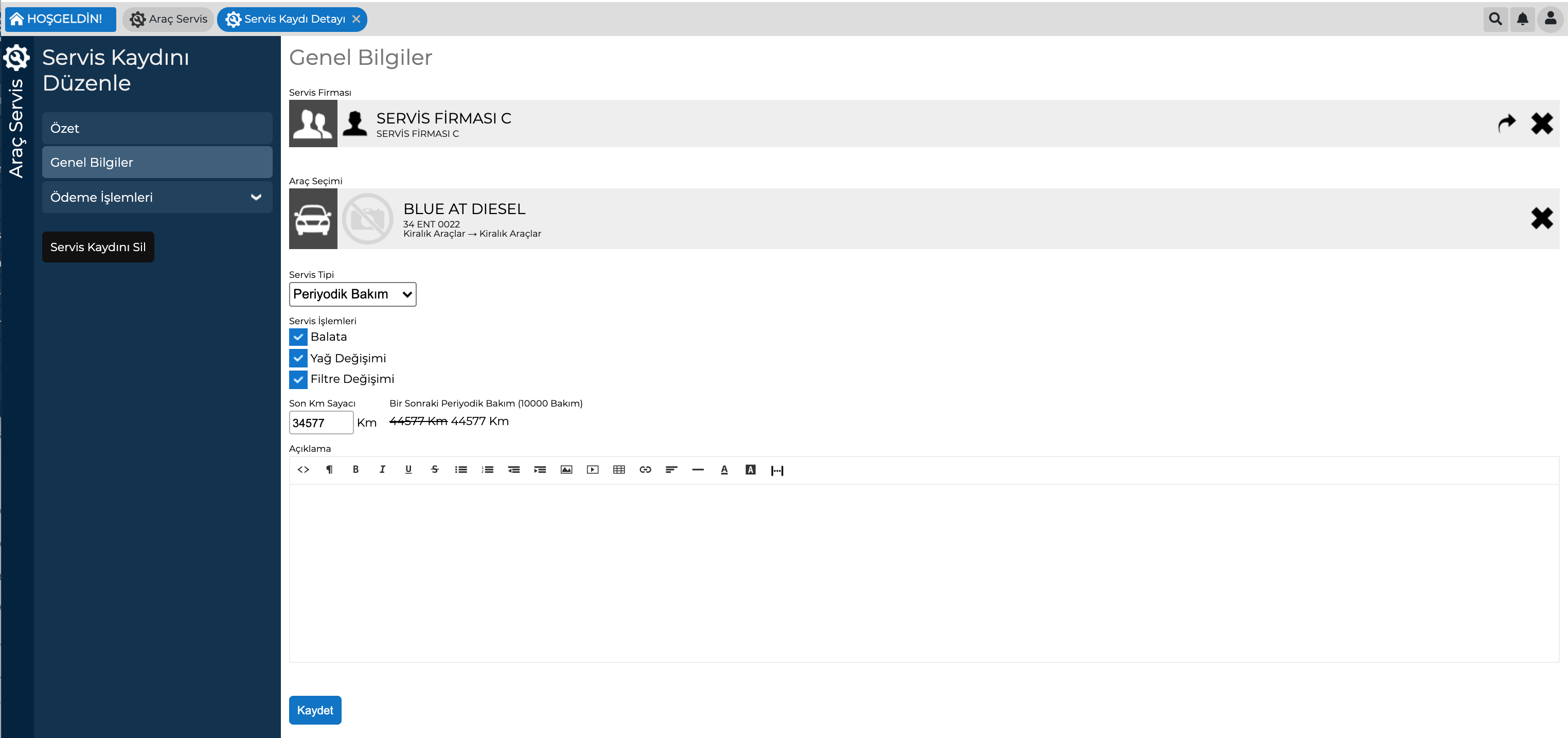 From the Payment Process menu, you can enter and track incoming invoices and outgoing payment records for the service.
You can access all records and their details by clicking on the relevant service type.



Note: You can access the remaining mileage information for all your vehicles through the Analysis- Periodic Maintenance menu of the Vehicles application.
Note: If you are using the Vehicle Rental application, the mileage information in the contracts you enter is automatically recorded in the vehicle information.
Before the Vehicle rental contract is given, the mileage counter on the way back are entered. The mileage information entered when the vehicle is received is recorded as the last mileage counter information of the vehicle, and the periodic maintenance tracking is done over this information. If you wish, you can go to the vehicle detail and manually edit the last mileage counter information from the Detailed Information menu.