You can manage the videos you want to publish on your website through this application.
You should set up the structure in a way that you can easily manage your videos from the group & categories menu on the application login screen.
E.g ;
Group: Videos
Category: May be Outdoor Shots.
When you create the group and category structure, you can add the video to the relevant category.
You can decide on the video title, the date you want it to appear and the publishing status from the page that opens by saying Add New Video.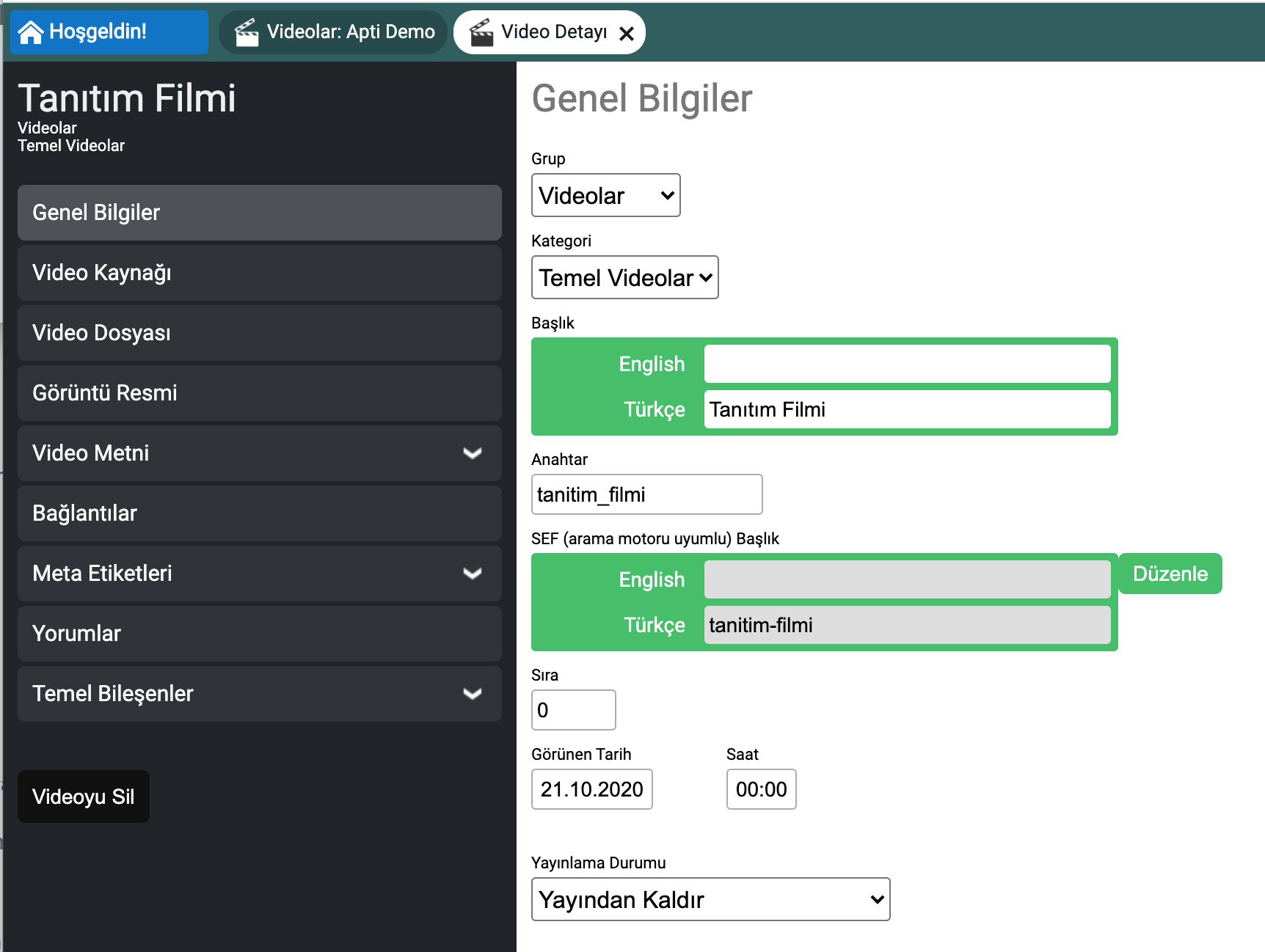 Video Source: If you have videos uploaded on the video sharing sites offered, you can publish the video on your website by entering the video id.

Video File: You can upload the video you want to publish on the site via this menu.
Display Image: You can upload the image you want to be displayed before the video starts playing.
Video Text: You can enter the texts you want to add about the video here.