When you come to the Incoming/Outgoing Fees menu and click the Create New Fee Registration button, from the page that opens;
The registration is completed after the customer/staff, fee direction, category, subject, start-end date, period and frequency, amount information is entered.
If you wish, you can also choose product selection and income / expense item.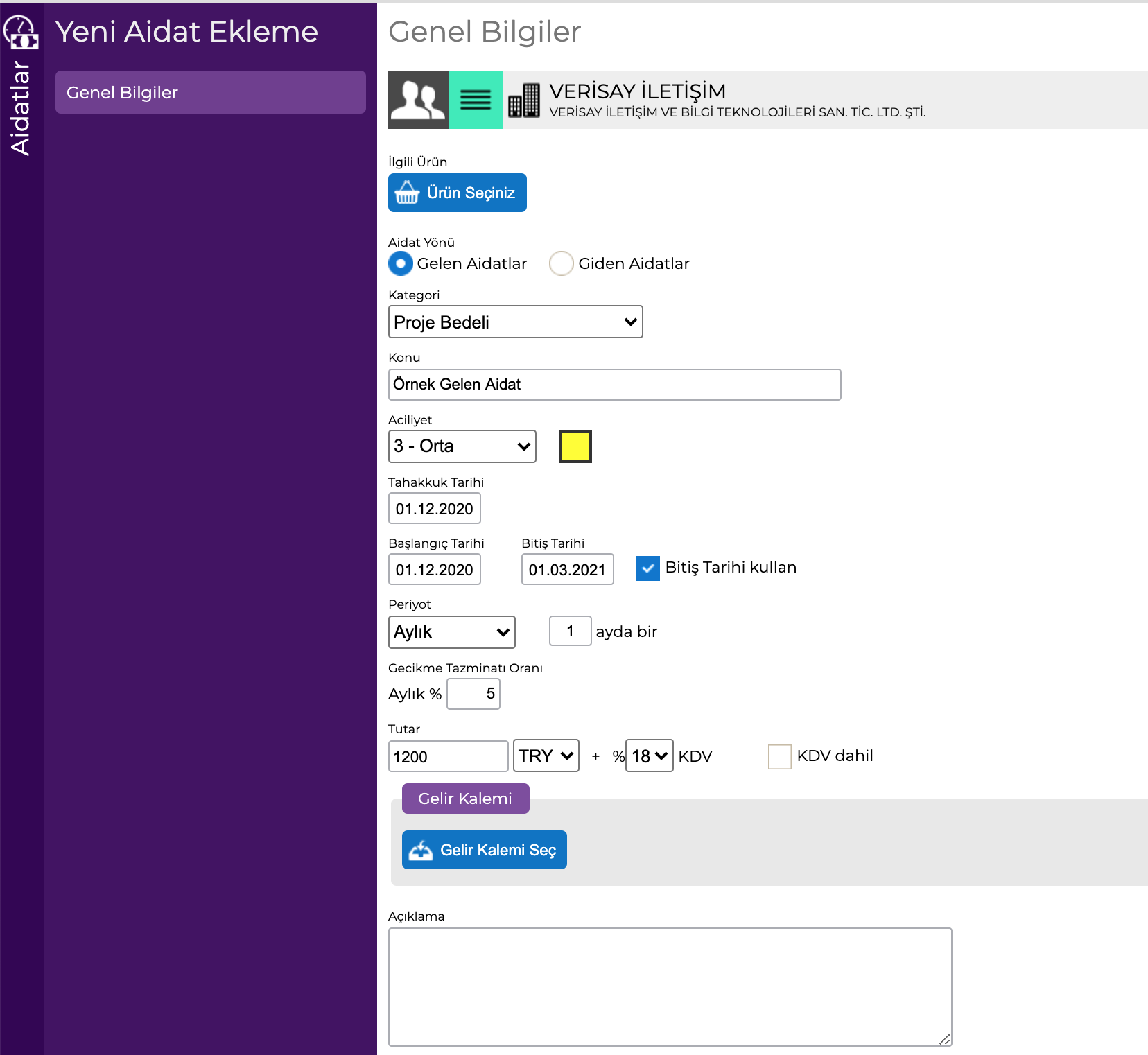 After the first stage of the registration, you can access the summary via the left menu, make changes to the general information and follow the payment status of the debit/credit records.

By clicking the filter icon on the top right of the list page, you can list the subscription records in a certain date range and category.