Form Entry
After selecting the relevant form by clicking on the Fill New Form button, the required fields are filled and the save button is clicked.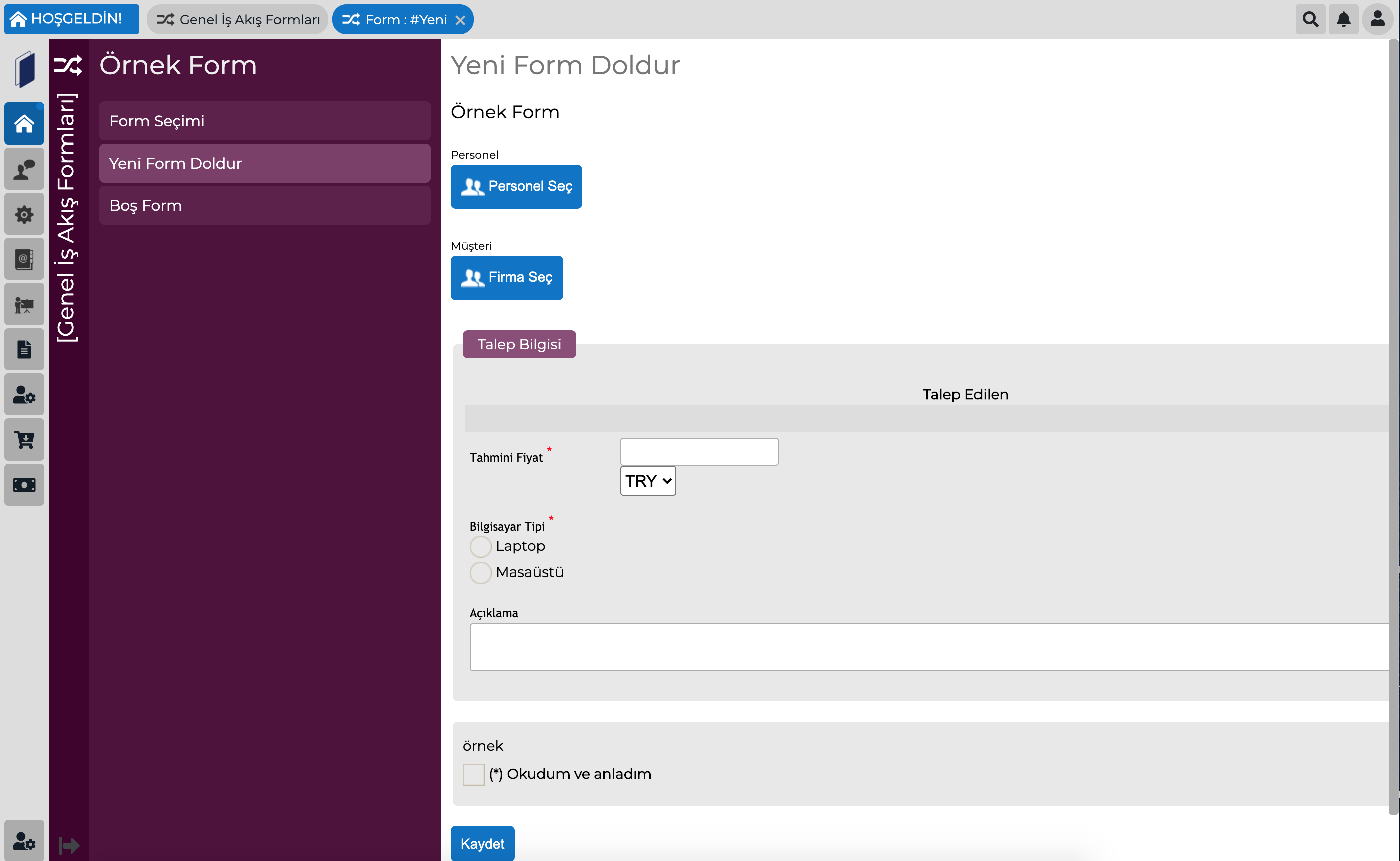 It is sent to the designated stage for the approval process.
The mechanisms defined for the form are expected to give approval.
Tracking Forms
You can access Open, Canceled, Deleted and Rejected Form records under the Form Records menu on the login screen.
By clicking on the filter icon in the upper right from the statistics menu, you can get reports according to the form, field and form creator or personnel.
Sent Confirmation E-mails: Sent confirmation e-mails are listed by reference number, relevant form, approval personnel and deadline. You can resend selected e-mails by choosing from the list.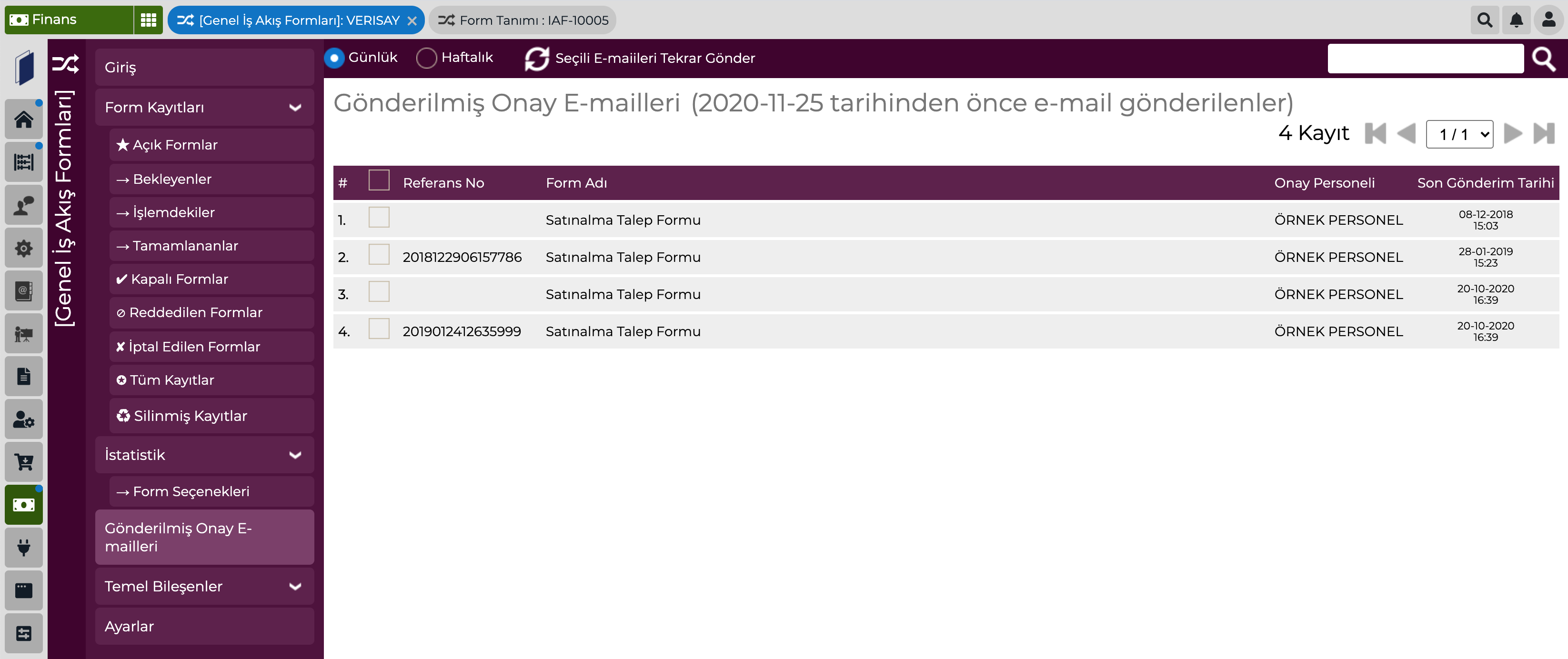 Basic Components: You can list the components entered in all forms on an application basis.